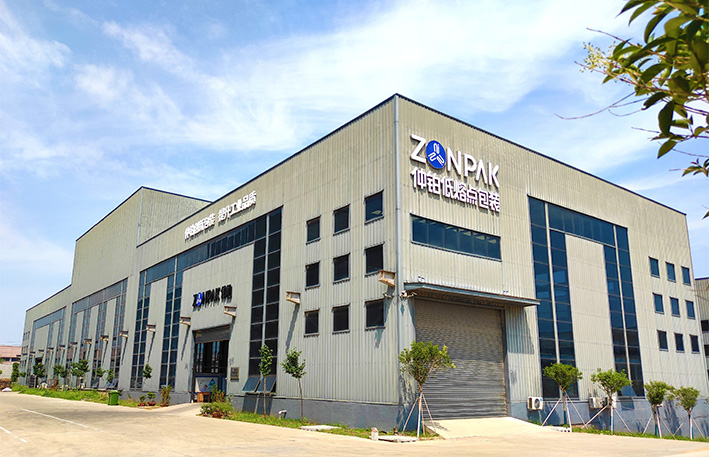 Zonpak New Materials Co., Ltd.  is a leading manufacturer and supplier of low melting point packaging materials and products for rubber, plastic and chemical industries. Located in Weifang, China, Zonpak serves customers worldwide.
Specialized in the field of low melt packaging, Zonpak now has three series of product with DSC final melting point range from 70  to 110 degree Celsius : Low Melt EVA  Bags, Low Melt FFS Film and Low Melt Valve Bags. Stable melting point, easy to open, high tensile strength are general advantages of our products. Low melt EVA batch inclusion bags are designed to pack the compounding ingredients in rubber or plastic mixing process. The bags together with the  
contained materials can be direct put into an internal mixer, so it can help provide cleaner working environment, accurate adding of additives and chemicals, save materials and reach consistent production process. Rubber chemical and additive manufacturers can use low melt EVA packaging film or low melt valve bags to pack their products into different weight sizes. The EVA packaging film is suitable to make 100g-5000g small packages, and low melt valve bags are for 5kg, 10kg, and 25kg packages. These packages of materials can be shipped to customers and direct put into an internal mixer. With no need opening the packages in the whole process, it can help protect environment, save materials and time, increase the core competition power of the chemical and additives manufacturers.
We believe in building our brand with continuous innovation and stable quality. Different materials and products have been developed for customers' special application requirements. Advanced technology, unique equipment and standard process ensure stable quality and prompt delivery of custom orders. Our quality control system is ISO9001:2015 certified, and products have passed tests of German PAHs, EU RoHS and SVHC.