Persoonlike produkte Hulp Alle kliënte te hou Competitive
Spesiale lae smeltpunt, verskillende vorme, wye verskeidenheid van groottes, verskeie kwaliteitstoetse, lae MOQ, kort lead time ...
Leer meer
Ons sien innovasie as die primêre bron van die sake-ontwikkeling. Om die steeds veranderende aansoek vereistes te voldoen, is ons bring meer en meer nuwe produkte op die mark.

Ons weet ons produkte sal 'n minderjarige bestanddeel van jou produkte. Van rou materiaal tot finale produk, ons voer streng gehaltebeheer om stabiele kwaliteit van elke produk te verseker.

Ons help kliënte behoorlike produkte te kies, bied tydige werk op bestelling en vervoer status, gereeld versamel mening en voorstelle van kliënte vir verdere verbetering.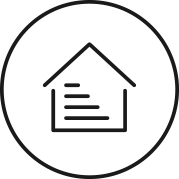 Zonpak New Materials Co., Ltd. is a leading manufacturer of low melting point packaging products for rubber, plastic and chemical industries. Located in Weifang, China, Zonpak serves customers worldwide.
As a pioneer in R&D of low melting plastic bags, Zonpak now has three series of products with DSC final melting point of 70 degree Celsius and above: Low Melt EVA Batch Inclusion Bags…