Customized pwodwi yo ede tout Kliyan Kenbe konpetitif
Espesyal ba pwen k ap fonn, divès kalite fòm, lajè ran de gwosè, chèk bon jan kalite miltip, ki ba MOQ, tan plon kout ...
Aprann plis
Nou wè inovasyon kòm sous prensipal la nan devlopman biznis la. Pou satisfè janm chanje demand yo aplikasyon an, nou ap pote pi plis ak plis nouvo pwodwi nan mache a.

Nou konnen pwodwi nou yo ap vin yon engredyan minè nan pwodwi ou. Soti nan materyèl anvan tout koreksyon nan pwodwi final la, nou fè strik kontwòl kalite asire bon jan kalite ki estab nan chak pwodwi.

Nou ede kliyan chwazi pwodwi apwopriye, ofri alè aktyalizasyon sou lòd ak estati transpò, regilyèman kolekte opinyon ak sijesyon soti nan kliyan pou amelyorasyon pi lwen.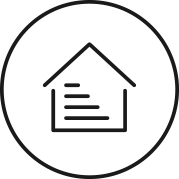 Zonpak New Materials Co., Ltd. is a leading manufacturer of low melting point packaging products for rubber, plastic and chemical industries. Located in Weifang, China, Zonpak serves customers worldwide.
As a pioneer in R&D of low melting plastic bags, Zonpak now has three series of products with DSC final melting point of 70 degree Celsius and above: Low Melt EVA Batch Inclusion Bags…