Adani Products Help Gbogbo Onibara Jeki ifigagbaga
Special kekere yo ojuami, orisirisi iwa, jakejado ibiti o ti titobi, ọpọ didara sọwedowo, kekere MOQ, kukuru asiwaju akoko ...
Kọ ẹkọ diẹ si
A ri ĭdàsĭlẹ bi awọn jc orisun ti awọn owo idagbasoke. Lati pade awọn lailai iyipada ohun elo wáà, a ti wa ni mu siwaju ati siwaju sii titun awọn ọja lati oja.

A mọ awọn ọja wa yoo di a kekere eroja ti awọn ọja rẹ. Lati aise ohun elo to ik ọja, a se o muna didara iṣakoso lati rii daju idurosinsin didara ti kọọkan ọja.

A ran onibara yan dara awọn ọja, nse ti akoko imudojuiwọn lori ibere ati transportation ipo, ni deede gba ero ati awọn didaba lati onibara fun siwaju si yewo.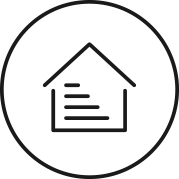 Zonpak New ohun elo Co., Ltd. jẹ asiwaju olupese ti kekere yo ojuami apoti ọja fun roba, ṣiṣu ati kemikali ise. Be ni Weifang, China, Zonpak Sin onibara agbaye.
As a pioneer in R&D of low melting plastic bags, Zonpak now has three series of products with DSC final melting point of 70 degree Celsius and above: Low Melt EVA Batch Inclusion Bags…