Produtos personalizados Ajuda Todos os clientes a manter competitivo
baixo ponto de fusão especial, várias formas, ampla gama de tamanhos, vários controlos de qualidade, baixo MOQ, prazo de entrega curto ...
Saber mais
Vemos a inovação como a principal fonte de desenvolvimento de negócios. Para atender às demandas de aplicação em constante mudança, estamos trazendo mais e mais novos produtos para o mercado.

Sabemos que os nossos produtos se tornará um ingrediente menor de seus produtos. A partir de matéria-prima para o produto final, realizar um controlo de qualidade rigoroso para assegurar uma qualidade estável de cada produto.

Ajudamos os clientes a escolher os produtos adequados, oferecer atualização oportuna em ordem e status de transporte, opinião regularmente coleta e sugestões dos clientes para melhorar ainda mais.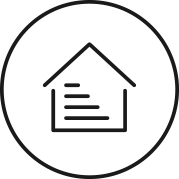 Zonpak New Materials Co., Ltd. is a leading manufacturer of low melting point packaging products for rubber, plastic and chemical industries. Located in Weifang, China, Zonpak serves customers worldwide.
As a pioneer in R&D of low melting plastic bags, Zonpak now has three series of products with DSC final melting point of 70 degree Celsius and above: Low Melt EVA Batch Inclusion Bags…