Prilagođena proizvodi pomažu svi kupci drže konkurentne
Posebna niska tališta, razni oblici, širok raspon veličina, višestruke provjere kvalitete, niske MOQ, kratko vrijeme trag ...
Nauči više
inovacija vidimo kao primarni izvor za razvoj poslovanja. Da bi se ispunili zahtjevi aplikacija stalno mijenjaju, mi donosimo sve više i više novih proizvoda na tržište.

Znamo da naši proizvodi će postati manji sastojak vaših proizvoda. Od sirovine do gotovog proizvoda, vršimo kontrolu kvalitete kako bi se osigurala stabilnu kvalitetu svakog proizvoda.

Pomažemo klijentima odabrati odgovarajuće proizvode, nude pravovremeno ažuriranje po narudžbi i statusa transport, Redovno prikupljati mišljenje i sugestije od kupaca za dalje unapređenje.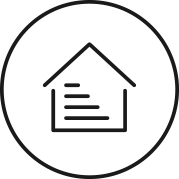 Zonpak New Materials Co., Ltd. is a leading manufacturer of low melting point packaging products for rubber, plastic and chemical industries. Located in Weifang, China, Zonpak serves customers worldwide.
As a pioneer in R&D of low melting plastic bags, Zonpak now has three series of products with DSC final melting point of 70 degree Celsius and above: Low Melt EVA Batch Inclusion Bags…