Räätälöidyt tuotteet auttavat kaikkia asiakkaita Keep Kilpailukykyinen
Erityisen alhainen sulamispiste, eri muodoissa, laaja valikoima kokoja, useita laatutarkistukset alhainen MOQ, lyhyt läpimenoaika ...
Lue lisää
Näemme innovaatio ensisijaisena lähteenä liiketoiminnan kehitystä. Vastaamaan alati muuttuviin sovelluksen vaatimuksiin, tuomme yhä enemmän uusia tuotteita markkinoille.

Tiedämme tuotteemme tulee vähäinen ainesosa omia tuotteita. Raaka-aineista lopputuotteeseen, käymme tiukka laadunvalvonta varmistaa vakaan laadun kunkin tuotteen.

Autamme asiakkaita valitsemaan oikea tuotteita, tarjota ajoissa päivitetty tilauksen ja kuljetuksen tilaa säännöllisesti kerätä mielipide ja ehdotuksia asiakkailta vielä parantamisen varaa.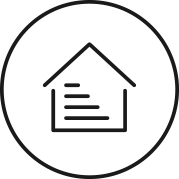 Zonpak New Materials Co., Ltd. is a leading manufacturer of low melting point packaging products for rubber, plastic and chemical industries. Located in Weifang, China, Zonpak serves customers worldwide.
As a pioneer in R&D of low melting plastic bags, Zonpak now has three series of products with DSC final melting point of 70 degree Celsius and above: Low Melt EVA Batch Inclusion Bags…