Ahaziri Products Help All Ahịa Nọgidenụ Mpi
Special ala agbaze mgbe, ụdị dị iche iche, dịgasị iche iche nke nha, multiple quality ndenye ego, ala MOQ, obere ụzọ oge ...
Mụtakwuo
Anyị na-ahụ ọhụrụ dị ka isi iyi nke azụmahịa mmepe. Izute agbanwe agbanwe mgbe nile ngwa choro, anyị na-eweta ihe na ọzọ ọhụrụ ngwaahịa ahịa.

Anyị maara anyị ngwaahịa ga-aghọ a obere mgwa nke gị na ngwaahịa. Si akụrụngwa na ikpeazụ ngwaahịa, anyị na-eduzi echesinụ àgwà akara iji hụ anụ àgwà nke ọ bụla ngwaahịa.

Anyị na-enyere ndị ahịa na-ahọrọ kwesịrị ekwesị na ngwaahịa, na-enye n'oge kwesịrị ekwesị update on iji na njem ọnọdụ, mgbe nile nnata uche na aro si ahịa maka inwekwu mma.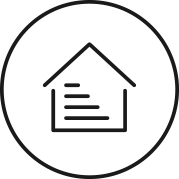 Zonpak New Materials Co., Ltd. is a leading manufacturer of low melting point packaging products for rubber, plastic and chemical industries. Located in Weifang, China, Zonpak serves customers worldwide.
As a pioneer in R&D of low melting plastic bags, Zonpak now has three series of products with DSC final melting point of 70 degree Celsius and above: Low Melt EVA Batch Inclusion Bags…