Kartoo Macaamiisha Products Help All dhig tartanka
dhibic Gaarka yar yahay barafku, noocyo kala duwan, kala duwan ee tirada, jeegaga tayo badan, MOQ hooseeyo, markii hogaanka gaaban ...
Wax dheeri ah baro
Waxaan u aragnaa hal-abuurka sida isha asaasiga ah ee horumarka ganacsiga. Si loo daboolo baahida dalabka abid beddelo, waxa aan keeno alaabta iyo aad u badan oo cusub suuqa.

Waxaan ognahay waxyaabaha our noqon doontaa qayb yar oo ka mid ah waxyaabaha aad a. Laga soo bilaabo wax ceeriin in ay wax soo saarka final, waxaan sameeyo tayada adag si loo hubiyo in tayada deggan ee wax soo saarka kasta.

Waxaan kaa caawin macaamiisha dooran waxyaabaha ku haboon, waxay bixiyaan update waqtigii on amarka iyo xaaladda gaadiidka, opinion si joogto ah u ururiyaan iyo talooyinka uga yimaada macaamiisha horumar dheeraad ah.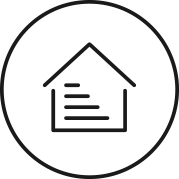 Zonpak New Materials Co., Ltd. is a leading manufacturer of low melting point packaging products for rubber, plastic and chemical industries. Located in Weifang, China, Zonpak serves customers worldwide.
As a pioneer in R&D of low melting plastic bags, Zonpak now has three series of products with DSC final melting point of 70 degree Celsius and above: Low Melt EVA Batch Inclusion Bags…