Produits personnalisés Aide Tous les clients de rester compétitifs
bas point de fusion spécial, diverses formes, large gamme de tailles, des contrôles de qualité multiples, MOQ faible, peu de temps de plomb ...
Apprendre encore plus
Nous voyons l'innovation comme source principale du développement des affaires. Pour répondre aux exigences des applications en constante évolution, nous apportons des produits de plus en plus de nouvelles sur le marché.

Nous savons que nos produits deviendront un ingrédient mineur de vos produits. De la matière première au produit final, nous effectuons un contrôle strict de la qualité pour assurer la qualité stable de chaque produit.

Nous aidons nos clients à choisir des produits appropriés, offrent en temps opportun sur la mise à jour afin et l'état de transport, l'opinion régulièrement Collect et des suggestions des clients pour améliorer encore.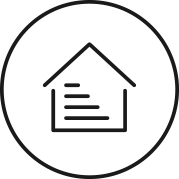 Zonpak New Materials Co., Ltd. is a leading manufacturer of low melting point packaging products for rubber, plastic and chemical industries. Located in Weifang, China, Zonpak serves customers worldwide.
As a pioneer in R&D of low melting plastic bags, Zonpak now has three series of products with DSC final melting point of 70 degree Celsius and above: Low Melt EVA Batch Inclusion Bags…