Skräddarsydda produkter Hjälp Alla kunder Håll Competitive
Särskilda låg smältpunkt, olika former, olika storlekar, flera kvalitetskontroller, låg MOQ, kort ledtid ...
Läs mer
Vi ser innovation som den primära källan till affärsutveckling. För att möta de ständigt föränderliga applikations krav vi få fler och fler nya produkter på marknaden.

Vi vet att våra produkter kommer att bli en mindre ingrediens i dina produkter. Från råvara till slutprodukt, vi genomföra strikt kvalitetskontroll för att säkerställa stabil kvalitet för varje produkt.

Vi hjälper kunder väljer rätt produkter erbjuder snabb uppdatering på beställning och transport status regelbundet samla yttrande och förslag från kunder för ytterligare förbättringar.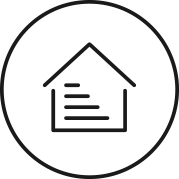 Zonpak New Materials Co., Ltd. is a leading manufacturer of low melting point packaging products for rubber, plastic and chemical industries. Located in Weifang, China, Zonpak serves customers worldwide.
As a pioneer in R&D of low melting plastic bags, Zonpak now has three series of products with DSC final melting point of 70 degree Celsius and above: Low Melt EVA Batch Inclusion Bags…