Skräddarsydda produkter Hjälp Alla kunder Håll Competitive
Särskilda låg smältpunkt, olika former, olika storlekar, flera kvalitetskontroller, låg MOQ, kort ledtid ...
Läs mer
Vi ser innovation som den primära källan till affärsutveckling. För att möta de ständigt föränderliga applikations krav vi få fler och fler nya produkter på marknaden.

We know our products will finally become a minor ingredient in your products. From raw material to final product, we conduct strict quality control to ensure stable quality of each product.

We are happy to help you choose the right products, offer timely update on your orders, collect and respect your opinions and suggestions to make further improvement.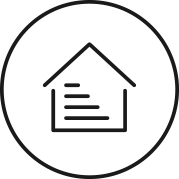 Zonpak New Materials Co., Ltd. is a leading manufacturer of low melting point packaging products for rubber, plastic and chemical industries. Located in Weifang, China, Zonpak serves customers worldwide.
Specialized in R&D of low melting packaging, Zonpak now has three series of product with DSC final melting point range from 70 to 110 degree Celsius: Low Melt EVA Batch Inclusion Bags…