Produse personalizate Ajutor Toți clienții Păstrați competitiv
punct special de topire scăzut, diverse forme, o gamă largă de dimensiuni, mai multe verificări de calitate, MOQ scăzut, timp scurt de plumb ...
Aflați mai multe
Vedem de inovare ca sursă primară de dezvoltare a afacerilor. Pentru a satisface cerințele aplicației mereu în schimbare, noi aducem mai multe produse noi pe piață.

Noi știm produsele noastre vor deveni un ingredient minor al produselor. De la materii prime la produsul final, vom efectua un control strict de calitate pentru a asigura o calitate stabilă a fiecărui produs.

Noi ajutăm clienții aleg produsele potrivite, oferă în timp util actualizare privind ordinea și starea de transport, avizul colectează periodic și sugestii de la clienți pentru îmbunătățirea în continuare.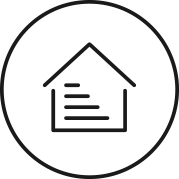 Zonpak New Materials Co., Ltd. is a leading manufacturer of low melting point packaging products for rubber, plastic and chemical industries. Located in Weifang, China, Zonpak serves customers worldwide.
As a pioneer in R&D of low melting plastic bags, Zonpak now has three series of products with DSC final melting point of 70 degree Celsius and above: Low Melt EVA Batch Inclusion Bags…