Customized Products Help Pob cwsmeriaid Cadwch Cystadleuol
ymdoddbwynt isel Arbennig, gwahanol ffurfiau, amrywiaeth eang o feintiau, gwiriadau ansawdd lluosog, MOQ isel, amser dennyn byr ...
Dysgu mwy
Rydym yn gweld arloesedd fel y brif ffynhonnell y datblygiad busnes. Er mwyn cwrdd â gofynion cais sy'n newid, rydym yn dod yn fwy a mwy newydd cynnyrch i'r farchnad.

Rydym yn gwybod y bydd ein cynnyrch yn dod yn gynhwysyn mân eich cynhyrchion. O ddeunydd crai i'r cynnyrch terfynol, rydym yn cynnal rheolaeth ansawdd caeth er mwyn sicrhau ansawdd sefydlog o bob cynnyrch.

Rydym yn helpu cwsmeriaid i ddewis cynnyrch priodol, yn cynnig diweddariad amserol am drefn a statws cludiant, barn casglu yn rheolaidd ac awgrymiadau gan gwsmeriaid ar gyfer gwelliant pellach.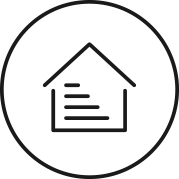 Zonpak New Materials Co., Ltd. is a leading manufacturer of low melting point packaging products for rubber, plastic and chemical industries. Located in Weifang, China, Zonpak serves customers worldwide.
As a pioneer in R&D of low melting plastic bags, Zonpak now has three series of products with DSC final melting point of 70 degree Celsius and above: Low Melt EVA Batch Inclusion Bags…
GWYLIAU Unol Daleithiau NEGES