Dostosowane Produkty Pomoc Wszystkie Klienci utrzymanie konkurencyjności
Specjalna niska temperatura topnienia, różne formy, szeroka gama rozmiarów, wielokrotne kontrole jakości, niskie MOQ, krótki czas realizacji ...
Ucz się więcej
Widzimy innowacyjności jako podstawowego źródła rozwoju biznesu. Aby sprostać stale zmieniających się wymagań aplikacji, jesteśmy przynosząc coraz więcej nowych produktów na rynek.

Wiemy, że nasze produkty staną się drobne składnik swoich produktów. Od surowca do produktu końcowego, prowadzimy ścisłą kontrolę jakości w celu zapewnienia stabilnej jakości każdego produktu.

Pomagamy klientom wybrać odpowiednie produkty, oferują terminowe na celu aktualizację i statusu transportowego, systematycznego gromadzenia opinii i sugestii od klientów do dalszego doskonalenia.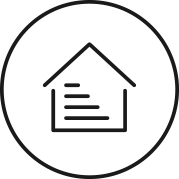 Zonpak New Materials Co., Ltd. is a leading manufacturer of low melting point packaging products for rubber, plastic and chemical industries. Located in Weifang, China, Zonpak serves customers worldwide.
As a pioneer in R&D of low melting plastic bags, Zonpak now has three series of products with DSC final melting point of 70 degree Celsius and above: Low Melt EVA Batch Inclusion Bags…