Customized Klijenti Prodotti Għajnuna Kollha Żomm Kompetittiva
punt ta 'dewbien baxxa speċjali, forom varji, firxa wiesgħa ta' daqsijiet, verifiki ta 'kwalità multipli, MOQ baxx, żminijiet qosra ...
Itagħllem iżjed
Naraw innovazzjoni bħala sors primarju ta 'l-iżvilupp tan-negozju. Jissodisfaw it-talbiet ta 'applikazzjoni dejjem jinbidlu, aħna qegħdin iġibu aktar u aktar ġodda fis-suq.

Nafu prodotti tagħna ser issir ingredjent minuri tal-prodotti tiegħek. Minn materja prima sa prodott finali, aħna kondotta kontroll ta 'kwalità stretti biex jiżguraw kwalità stabbli ta' kull prodott.

Aħna ngħinu klijenti jagħżlu prodotti xierqa, joffru aġġornament f'waqtu dwar l-ordni u l-istatus tat-trasport, l-opinjoni jiġbru regolarment u suġġerimenti mill-klijenti għal aktar titjib.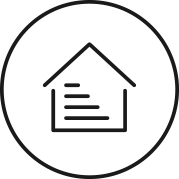 Zonpak New Materials Co., Ltd. is a leading manufacturer of low melting point packaging products for rubber, plastic and chemical industries. Located in Weifang, China, Zonpak serves customers worldwide.
As a pioneer in R&D of low melting plastic bags, Zonpak now has three series of products with DSC final melting point of 70 degree Celsius and above: Low Melt EVA Batch Inclusion Bags…
LEAVE Istati Uniti A MESSAĠĠ