Persunalizà Products Help All Villa Cecceccu agunìsticu
Special puntu sciuglimentu bassu, in parechji modi, larga gamma di grannizza, vacances a qualità a multiplicità, bassu Moq, tempu chiddu cortu ...
Sapè ne di più
Avemu vede innuvazione comu lu surghjente primaria di u sviluppu di los. À scuntrà u sempre cambiendu dumanni dumanda, avemu sò avvicinendu i prudutti di più è più novu à u mercatu.

Avemu cunnosce i nostri prudutti di lignu p'addivintari un minorenni materia di u vostru prudutti. Da a materia prima a pruduttu finali, avemu cunduce s'imponi quality à ricunnoscia a qualità stadda di ogni pruduttu.

Avemu aiutà i clienti sceglie i prudutti giustu, offri aghjurnamentu pianificazione in u ordine e statu di trasportu, parè rigulari raccoglia è suggerimenti di i clienti di più migliurà.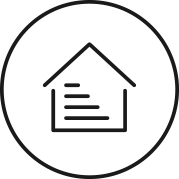 Zonpak New Materials Co., Ltd. is a leading manufacturer of low melting point packaging products for rubber, plastic and chemical industries. Located in Weifang, China, Zonpak serves customers worldwide.
As a pioneer in R&D of low melting plastic bags, Zonpak now has three series of products with DSC final melting point of 70 degree Celsius and above: Low Melt EVA Batch Inclusion Bags…