Prodotti personalizzati Info Tutti i clienti a mantenere competitivo
Speciale basso punto di fusione, le varie forme, un'ampia gamma di dimensioni, controlli di qualità più, MOQ basso, breve termine d'esecuzione ...
Per saperne di più
Vediamo l'innovazione come la fonte primaria dello sviluppo del business. Per soddisfare le sempre mutevoli esigenze applicative, stiamo portando prodotti sempre più nuovi sul mercato.

Sappiamo che i nostri prodotti diventeranno un minore ingrediente dei vostri prodotti. Dalla materia prima al prodotto finale, effettuiamo rigoroso controllo di qualità per garantire la qualità stabile di ciascun prodotto.

Aiutiamo i clienti a scegliere i prodotti adeguati, offriremo aggiornamento tempestivo su ordine e lo stato di trasporto, opinione regolarmente raccogliere e suggerimenti da parte dei clienti per un ulteriore miglioramento.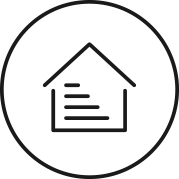 Zonpak New Materials Co., Ltd. is a leading manufacturer of low melting point packaging products for rubber, plastic and chemical industries. Located in Weifang, China, Zonpak serves customers worldwide.
As a pioneer in R&D of low melting plastic bags, Zonpak now has three series of products with DSC final melting point of 70 degree Celsius and above: Low Melt EVA Batch Inclusion Bags…