Individualus produktai padeda visiems klientams Laikyti Konkurencinis
Ypatingas mažas lydymosi temperatūra, įvairių formų, įvairių dydžių, daug kokybės patikrinimai, žemos MOQ, trumpą laiką ...
Sužinokite daugiau
Matome inovacijas kaip pirminį šaltinį verslo plėtrai. Siekiant patenkinti vis besikeičiančius taikymo poreikius, mes pareikšti daugiau ir daugiau naujų produktų į rinką.

Mes žinome, kad mūsų gaminiai bus nepilnametis ingredientas savo produktus. Nuo žaliavos iki galutinio produkto, mes atliekame griežta kokybės kontrolė, siekiant užtikrinti stabilią kokybę kiekvienam produktui.

Mes padedame klientams pasirinkti tinkamą produktų, siūlome laiku naujausią informaciją apie tvarką ir transporto statuso, reguliariai rinkti nuomonę ir pasiūlymus iš klientų tolimesniam tobulinimui.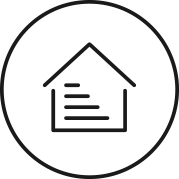 Zonpak New Materials Co., Ltd. is a leading manufacturer of low melting point packaging products for rubber, plastic and chemical industries. Located in Weifang, China, Zonpak serves customers worldwide.
As a pioneer in R&D of low melting plastic bags, Zonpak now has three series of products with DSC final melting point of 70 degree Celsius and above: Low Melt EVA Batch Inclusion Bags…