Aðlaga vörur Help Allir viðskiptavinir Halda Hagstæð
Special lágt bræðslumark, ýmsar gerðir, ýmsum stærðum, margar ávísanir gæði, lágt MOQ, stutt afgreiðslutími ...
Læra meira
Við sjáum nýsköpun sem aðal uppspretta af the viðskipti þróun. Til að mæta breyttum umsókn kröfur, við erum að koma fleiri og fleiri nýjar vörur á markað.

Við vitum vörur okkar verða minniháttar þáttur af vörum þínum. Frá hráefni til endanlega vöru, framkoma við stranga gæðaeftirlit til að tryggja stöðug gæði hverrar vöru.

Við hjálpum viðskiptavinum að velja rétta vöru, bjóða tímanlega uppfærslu á röð og samgöngur stöðu, reglulega safna álit og tillögur frá viðskiptavinum til frekari úrbóta.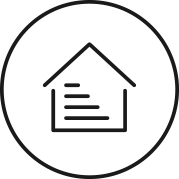 Zonpak New Materials Co., Ltd. is a leading manufacturer of low melting point packaging products for rubber, plastic and chemical industries. Located in Weifang, China, Zonpak serves customers worldwide.
As a pioneer in R&D of low melting plastic bags, Zonpak now has three series of products with DSC final melting point of 70 degree Celsius and above: Low Melt EVA Batch Inclusion Bags…