Aangepaste Producten Hulp Alle klanten te behouden Competitive
Speciale laag smeltpunt, verschillende vormen, breed scala van maten, meerdere kwaliteitscontroles, lage MOQ, korte doorlooptijd ...
Kom meer te weten
Wij zien innovatie als de primaire bron van de business development. Aan de steeds veranderende applicatie eisen te voldoen, zijn we het brengen van meer en meer nieuwe producten op de markt.

We weten dat onze producten zullen een klein bestanddeel van uw producten. Van grondstof tot eindproduct, voeren wij strenge kwaliteitscontrole om een ​​stabiele kwaliteit van elk product te garanderen.

Wij helpen klanten de juiste producten te kiezen, bieden tijdige herziening op bestelling en transport status regelmatig verzamelen mening en suggesties van klanten voor verdere verbetering.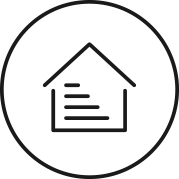 Zonpak New Materials Co., Ltd. is a leading manufacturer of low melting point packaging products for rubber, plastic and chemical industries. Located in Weifang, China, Zonpak serves customers worldwide.
As a pioneer in R&D of low melting plastic bags, Zonpak now has three series of products with DSC final melting point of 70 degree Celsius and above: Low Melt EVA Batch Inclusion Bags…