Norberarena Bezeroak Produktuak Laguntza guztiak Jarrai lehiakorra
Berezia baxua Fusio puntua, hainbat forma, tamaina sorta zabal, kalitatea anitz egiaztapen, MOQ txikia, labur beruna denbora ...
Gehiago ikasi
berrikuntza ikusten dugu lehen mailako garapen-iturri gisa. inoiz aldatzen aplikazio eskaerei erantzuteko, gero eta gehiago berrien produktu ekartzen ari gara merkatuan.

Badakigu gure produktu txikiak zure produktuen osagai bat izango da. Azken produktua lehengai aurrera, kalitate kontrol zorrotzak egiten ditugu produktu bakoitzaren kalitatea egonkorra bermatzeko.

bezeroei produktu egokia aukeratzeko, ordena eta garraio egoeraren puntuala eguneratzea, aldizka bildu iritzi eta iradokizunak bezeroen hobekuntza gehiagorako eskainiko laguntzen dugu.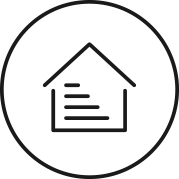 Zonpak New Materials Co., Ltd. is a leading manufacturer of low melting point packaging products for rubber, plastic and chemical industries. Located in Weifang, China, Zonpak serves customers worldwide.
As a pioneer in R&D of low melting plastic bags, Zonpak now has three series of products with DSC final melting point of 70 degree Celsius and above: Low Melt EVA Batch Inclusion Bags…