Personigita Produktoj Helpo Ĉiuj Klientoj Konservu Konkurenciva
Specialaj malalta punkto de fandado, diversaj formoj, vasta gamo da grandecoj, multnombraj kvalito ĉekojn, malalta MOQ, mallonga plumbo tempo ...
Lernu pli
Ni vidas novigado kiel la primara fonto de la komercevoluo. Por renkonti la iam ajn ŝanĝanta aplikon postulojn, ni alportante pli kaj pli novaj produktoj al la merkato.

Ni konas niajn produktojn fariĝos negrava ingredienco de via produktoj. De krudaj materialoj al fina produkto, ni konduki strikta kontrolo de kvalito por certigi stabilan kvaliton de ĉiu produkto.

Ni helpas klientojn elekti taŭga produktoj, ofertas oportuna ĝisdatigo sur ordo kaj transporto statuso, regule kolekti opinio kaj sugestoj de la klientoj por plua plibonigo.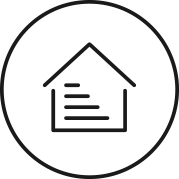 Zonpak New Materials Co., Ltd. is a leading manufacturer of low melting point packaging products for rubber, plastic and chemical industries. Located in Weifang, China, Zonpak serves customers worldwide.
As a pioneer in R&D of low melting plastic bags, Zonpak now has three series of products with DSC final melting point of 70 degree Celsius and above: Low Melt EVA Batch Inclusion Bags…