Selaras Products Pitulung Kabeh Pelanggan Tansah Competitive
Khusus kurang titik leleh, macem-macem formulir, sawetara saka sudhut ukuran, kaping kir kualitas, MOQ kurang, timbal wektu cendhak ...
sinau More
We ndeleng inovasi minangka sumber utami ing pangembangan bisnis. Kanggo njangkepi panjalukane aplikasi tau ganti, kita nggawa liyane lan liyane anyar produk kanggo pasar.

We know our products will finally become a minor ingredient in your products. From raw material to final product, we conduct strict quality control to ensure stable quality of each product.

We are happy to help you choose the right products, offer timely update on your orders, collect and respect your opinions and suggestions to make further improvement.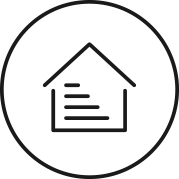 Zonpak New Materials Co., Ltd. is a leading manufacturer of low melting point packaging products for rubber, plastic and chemical industries. Located in Weifang, China, Zonpak serves customers worldwide.
Specialized in R&D of low melting packaging, Zonpak now has three series of product with DSC final melting point range from 70 to 110 degree Celsius: Low Melt EVA Batch Inclusion Bags…