Selaras Products Pitulung Kabeh Pelanggan Tansah Competitive
Khusus kurang titik leleh, macem-macem formulir, sawetara saka sudhut ukuran, kaping kir kualitas, MOQ kurang, timbal wektu cendhak ...
sinau More
We ndeleng inovasi minangka sumber utami ing pangembangan bisnis. Kanggo njangkepi panjalukane aplikasi tau ganti, kita nggawa liyane lan liyane anyar produk kanggo pasar.

We ngerti produk kita bakal dadi bahan suntingan saka produk. Saka bahan baku kanggo produk final, kita tumindak kontrol kualitas ketat kanggo mesthekake kualitas stabil saka saben produk.

We pelanggan milih produk sing tepat, kurban nganyari pas wektune ing urutan lan status transportasi, mratelakake panemume ajeg Nglumpukake lan saran saka pelanggan kanggo dandan luwih.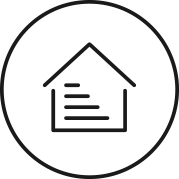 Zonpak New Materials Co., Ltd. is a leading manufacturer of low melting point packaging products for rubber, plastic and chemical industries. Located in Weifang, China, Zonpak serves customers worldwide.
As a pioneer in R&D of low melting plastic bags, Zonpak now has three series of products with DSC final melting point of 70 degree Celsius and above: Low Melt EVA Batch Inclusion Bags…