Kundenspezifische Produkte Hilfe Alle Kunden halten Competitive
Spezieller niedriger Schmelzpunkt, verschiedene Formen, große Auswahl an Größen, mehrere Qualitätskontrollen, niedriges MOQ, kurze Vorlaufzeit ...
Erfahren Sie mehr
Wir sehen Innovation als die primäre Quelle für die Geschäftsentwicklung. Um den sich ständig ändernden Anwendungsanforderungen gerecht zu werden, bringen wir mehr und mehr neue Produkte auf den Markt.

Wir wissen, dass unsere Produkte ein geringer Bestandteil Ihrer Produkte zu machen. Vom Rohstoff bis zum Endprodukt, wir strenge Qualitätskontrolle durchführen stabile Qualität der einzelnen Produkte zu gewährleisten.

Wir helfen Kunden wählen richtige Produkte, bieten rechtzeitige Aktualisierung auf Bestellung und Transportzustand, regelmäßig collect Meinung und Anregungen von Kunden für weitere Verbesserungen.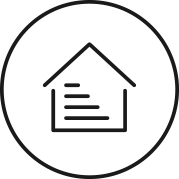 Zonpak New Materials Co., Ltd. is a leading manufacturer of low melting point packaging products for rubber, plastic and chemical industries. Located in Weifang, China, Zonpak serves customers worldwide.
As a pioneer in R&D of low melting plastic bags, Zonpak now has three series of products with DSC final melting point of 70 degree Celsius and above: Low Melt EVA Batch Inclusion Bags…
Sie eine Nachricht hinterlassen