Customized Products Alîkarî Hemû muşteriyan Keep Competitive
xala helînê kêm taybet, bi awayên cuda, cur be cur ên sizes, kontrolên quality multiple, MOQ low, paş kurt ...
Bêtir hîn bibin
Em dibînin dahênanê wek ewilîn yên pêşketina bazirganiyê. Ji bo bersivdana daxwazên serlêdana hertim diguhere, em bi zêdetir û nû zêdetir berhemên bo bazarê.

Em dizanin ku berhemên me wê bibe hateya ya biçûk ji berhemên te. Ji materyalên xav ji berhema dawî, em kontrola tund yên bi kalîteyê de aşkere ji bo misogerkirina qalîteya stabîl ji hev berhemên.

Em alîkarîya muşterîyên hilbijêre berhemên berpirsyar ve, pêşkêşkirina update di wextê xwe li ser da û statûya guhastin, raya rêkûpêk kom û pêşniyarên ji mişterî ji bo başkirina din.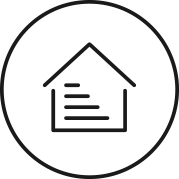 Zonpak New Materials Co., Ltd. is a leading manufacturer of low melting point packaging products for rubber, plastic and chemical industries. Located in Weifang, China, Zonpak serves customers worldwide.
As a pioneer in R&D of low melting plastic bags, Zonpak now has three series of products with DSC final melting point of 70 degree Celsius and above: Low Melt EVA Batch Inclusion Bags…