Tilpassede produkter Hjelp Alle kunder Keep Competitive
Spesial lavt smeltepunkt, ulike former, bredt utvalg av størrelser, flere kvalitetskontroller, lav MOQ, kort leveringstid ...
Lære mer
Vi ser innovasjon som den primære kilde til næringsutvikling. For å møte de stadig skiftende programkrav, er vi bringe flere og flere nye produkter til markedet.

Vi vet at våre produkter vil bli en mindre ingrediens av dine produkter. Fra råvare til ferdig produkt, utfører vi streng kvalitetskontroll for å sikre stabil kvalitet på hvert produkt.

Vi hjelper kundene velge riktige produkter, tilbyr tidsriktig oppdatering på bestilling og transport status, jevnlig samle meninger og forslag fra kunder for ytterligere forbedring.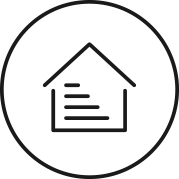 Zonpak New Materials Co., Ltd. is a leading manufacturer of low melting point packaging products for rubber, plastic and chemical industries. Located in Weifang, China, Zonpak serves customers worldwide.
As a pioneer in R&D of low melting plastic bags, Zonpak now has three series of products with DSC final melting point of 70 degree Celsius and above: Low Melt EVA Batch Inclusion Bags…