Musamman Products Help All Customers Ka m
Musamman low narkewa batu, siffofin daban-daban, fadi da kewayon masu girma dabam, mahara ingancin cak, low Moq, short gubar lokaci ...
koyi More
Mun gani bidi'a a matsayin farko tushen da kasuwanci ci gaba. Don hadu da taba canza aikace-aikace bukatunsu, mun dai kawo ƙara sabon kayayyakin kasuwa.

Mun sani mu na kayayyakin zai zama qananan sashi na kayayyakin. Daga albarkatun kasa zuwa karshe samfurin, za mu gudanar da m ingancin iko tabbatar barga ingancin kowane samfurin.

Mu taimaka abokan ciniki zabi dace kayayyakin, bayar dace ta karshe a kan tsari da kuma harkokin sufuri status, a kai a kai karba ra'ayi da kuma shawarwari daga abokan ciniki domin kara kyautata.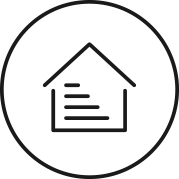 Zonpak New Materials Co., Ltd. is a leading manufacturer of low melting point packaging products for rubber, plastic and chemical industries. Located in Weifang, China, Zonpak serves customers worldwide.
As a pioneer in R&D of low melting plastic bags, Zonpak now has three series of products with DSC final melting point of 70 degree Celsius and above: Low Melt EVA Batch Inclusion Bags…