Prilagojene izdelki Pomoč Vse stranke Naj Konkurenčni
Posebno nizko tališče, različne oblike, širok razpon velikosti, več preverjanja kakovosti, nizko MOQ, kratek čas zagona ...
Nauči se več
Vidimo inovacije kot primarni vir za razvoj podjetij. Da bi zadovoljili vedno spreminjajoče se zahteve aplikacij, smo prinaša več in več novih izdelkov na trg.

Vemo, da so naši izdelki bodo postali manjši sestavina vaših izdelkov. Od surovin do končnega izdelka, smo izvajati strog nadzor kakovosti, da se zagotovi stabilno kakovost posameznega izdelka.

Pomagamo kupci izbirajo ustrezne izdelke, nudijo pravočasno posodobitev na red in statusu prevoz, redno zbirajo mnenja in predloge strank za nadaljnje izboljšave.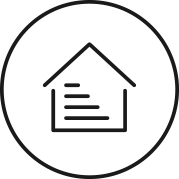 Zonpak New Materials Co., Ltd. is a leading manufacturer of low melting point packaging products for rubber, plastic and chemical industries. Located in Weifang, China, Zonpak serves customers worldwide.
As a pioneer in R&D of low melting plastic bags, Zonpak now has three series of products with DSC final melting point of 70 degree Celsius and above: Low Melt EVA Batch Inclusion Bags…