Özelleştirilmiş Ürünler Yardım Tüm Müşteriler Rekabetçi tutun
Özel düşük erime noktası, çeşitli formlar, boyutları çok çeşitli çoklu kalite kontrolleri, düşük MOQ, kısa teslimat süresi ...
Daha fazla bilgi edin
Biz iş geliştirme birincil kaynağı olarak yenilik görüyoruz. Hiç değişen uygulama taleplerini karşılamak için, pazara daha yeni ürünler getiriyor.

We know our products will finally become a minor ingredient in your products. From raw material to final product, we conduct strict quality control to ensure stable quality of each product.

We are happy to help you choose the right products, offer timely update on your orders, collect and respect your opinions and suggestions to make further improvement.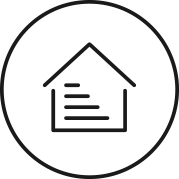 Zonpak New Materials Co., Ltd. is a leading manufacturer of low melting point packaging products for rubber, plastic and chemical industries. Located in Weifang, China, Zonpak serves customers worldwide.
Specialized in R&D of low melting packaging, Zonpak now has three series of product with DSC final melting point range from 70 to 110 degree Celsius: Low Melt EVA Batch Inclusion Bags…