Customized Produkte të ndihmuar të gjithë Konsumatorët Mbani Konkurruese
pikë e veçantë e ulët e shkrirjes, forma të ndryshme, gamë të gjerë të madhësive, kontrolle të shumta të cilësisë, moq ulët, kohë të shkurtër të çojë ...
Mëso më shumë
Ne e shohim risi si burim kryesor të zhvillimit të biznesit. Për të përmbushur kërkesat gjithnjë e në ndryshim e aplikimit, ne jemi duke sjellë më shumë dhe më të reja të produkteve në treg.

Ne e dimë se prodhimet tona do të bëhet një përbërës i vogël e produkteve tuaja. Nga lëndë të parë të produktit final, ne kryerjen e kontrollit të rreptë të cilësisë për të siguruar cilësi të qëndrueshme të çdo produkt.

Ne i ndihmojmë klientët të zgjidhni produktet e duhura, të ofrojë përditësim në kohë në mënyrë që dhe statusit të transportit, mendim rregullisht të mbledhur dhe sugjerime nga konsumatorët për përmirësim të mëtejshëm.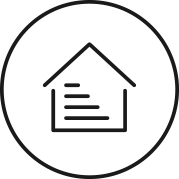 Zonpak New Materials Co., Ltd. is a leading manufacturer of low melting point packaging products for rubber, plastic and chemical industries. Located in Weifang, China, Zonpak serves customers worldwide.
As a pioneer in R&D of low melting plastic bags, Zonpak now has three series of products with DSC final melting point of 70 degree Celsius and above: Low Melt EVA Batch Inclusion Bags…