Productes personalitzats Ajuda tots els clients mantinguin competitiva
Especial baix punt de fusió, diferents formes, àmplia gamma de mides, múltiples controls de qualitat, MOQ baix, termini d'execució curt ...
Aprèn més
Entenem la innovació com la font primària de el desenvolupament de negocis. Per satisfer les demandes de les aplicacions en constant canvi, estem portant més i més nous productes per al mercat.

Sabem que els nostres productes es convertiran en un ingredient menor dels seus productes. Des de la matèria primera fins al producte final, portem a terme estrictes controls de qualitat per garantir la qualitat estable de cada producte.

Ajudem als clients a triar els productes adequats, ofereixen l'actualització oportuna sobre l'estat d'ordre i el transport, l'opinió regularment de cobrament a destinació i els suggeriments dels clients per seguir millorant.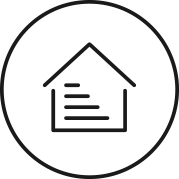 Zonpak New Materials Co., Ltd. is a leading manufacturer of low melting point packaging products for rubber, plastic and chemical industries. Located in Weifang, China, Zonpak serves customers worldwide.
As a pioneer in R&D of low melting plastic bags, Zonpak now has three series of products with DSC final melting point of 70 degree Celsius and above: Low Melt EVA Batch Inclusion Bags…