Products Fesoasoani i tagata uma e faaaogāina patino e Ia Faatauva
tulaga faaliusuavai maualalo faapitoa, ituaiga eseese, eseʻese o ituaiga, le tele o siaki lelei, maualalo MOQ, puupuu taʻimua taimi ...
Aoao atili
Ua tatou vaai fou e pei o le punavai autu lava o le atinae o pisinisi. E feiloai ma le faavavau suia manaoga talosaga, o loo tatou aumaia ai e sili atu ma sili atu oloa fou i le maketi.

Matou te iloa o le a avea o tatou oloa a vaega laiti o lou oloa. Mai mata mea e oloa mulimuli, tatou te faia pulea lelei atoatoa ina ia mautinoa le lelei fale o manu o oloa taitasi.

Tatou te fesoasoani i tagata e faaaogāina auaunaga filifili oloa talafeagai, tuuina atu lata mai le taimi talafeagai i le faatulagaga ma le tulaga o felauaiga, e le aunoa aoina manatu ma fautuaga mai tagata e faaaogāina auaunaga mo nisi faaleleia.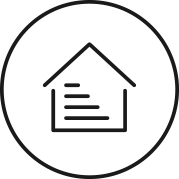 Zonpak New Materials Co., Ltd. is a leading manufacturer of low melting point packaging products for rubber, plastic and chemical industries. Located in Weifang, China, Zonpak serves customers worldwide.
As a pioneer in R&D of low melting plastic bags, Zonpak now has three series of products with DSC final melting point of 70 degree Celsius and above: Low Melt EVA Batch Inclusion Bags…