Kohandatud tooted kõik kliendid saaksid säilitada konkurentsivõime
Special madala sulamistemperatuuriga, erinevates vormides, erinevates suurustes, mitu kvaliteedi kontrolli, madala MOQ, lühikese ajaga, ...
Lähemalt
Me näeme innovatsiooni peamine allikas ettevõtte arengut. Et rahuldada üha muutuvas kohaldamise nõudmisi, toome rohkem ja rohkem uusi tooteid turul.

Me teame, et meie tooted muutuvad alaealine koostisosa oma tooteid. Alates tooraine lõpptoote, me viime range kvaliteedikontrolli, et tagada stabiilne kvaliteet iga toote kohta.

Aitame klientidel valida õige tooteid, pakkuda õigeaegselt uuendatud korra ja transport staatuse, regulaarselt koguda arvamusi ja ettepanekuid klientidele veelgi parandada.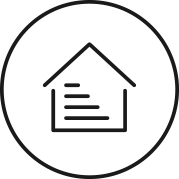 Zonpak New Materials Co., Ltd. is a leading manufacturer of low melting point packaging products for rubber, plastic and chemical industries. Located in Weifang, China, Zonpak serves customers worldwide.
As a pioneer in R&D of low melting plastic bags, Zonpak now has three series of products with DSC final melting point of 70 degree Celsius and above: Low Melt EVA Batch Inclusion Bags…