Produtos personalizados Axuda Todos os clientes a manter competitivo
baixo punto de fusión particular, varias formas, ampla gama de tamaños, varios controis de calidade, baixo MOQ, prazo de entrega curto ...
Aprender máis
Vemos a innovación como a principal fonte de desenvolvemento de negocio. Para atender ás demandas de aplicación en constante cambio, estamos traendo máis e máis novos produtos para o mercado.

We know our products will finally become a minor ingredient in your products. From raw material to final product, we conduct strict quality control to ensure stable quality of each product.

We are happy to help you choose the right products, offer timely update on your orders, collect and respect your opinions and suggestions to make further improvement.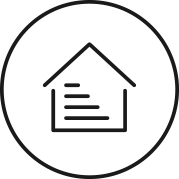 Zonpak New Materials Co., Ltd. is a leading manufacturer of low melting point packaging products for rubber, plastic and chemical industries. Located in Weifang, China, Zonpak serves customers worldwide.
Specialized in R&D of low melting packaging, Zonpak now has three series of product with DSC final melting point range from 70 to 110 degree Celsius: Low Melt EVA Batch Inclusion Bags…