Omnes Products customized Customers Keep Aliquam Auxilium
Specialis humilis liquescens punctum, variis formas, amplis magnitudinum, qualis multiple scutulata MOQ humilis, plumbum tunc brevis ...
Discere plus
Videmus innovation ut fons primaria negotium development. Ut semper occurrit cum applicationem requirit mutantur, nos et novos plus offert products ad forum.

Scimus nostri products mixta minor fiet in tua products. Productum ex materia cruda ad finalem, ut deducerent ut firmum imperium stricte qualitas qualis unus et alter opus.

Nobis auxilium eligere customers propriis sit amet, offerre update in ordine et translationem opportune status, consequenter sententiam et orationem quia adhuc melius suggestiones a customers.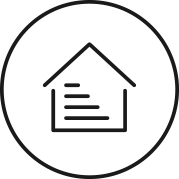 Zonpak New Materials Co., Ltd. is a leading manufacturer of low melting point packaging products for rubber, plastic and chemical industries. Located in Weifang, China, Zonpak serves customers worldwide.
As a pioneer in R&D of low melting plastic bags, Zonpak now has three series of products with DSC final melting point of 70 degree Celsius and above: Low Melt EVA Batch Inclusion Bags…