Customized Wateja Bidhaa Kusaidia All Kuweka ushindani
Maalum chini ya kiwango, aina mbalimbali, mbalimbali ya ukubwa, ukaguzi wa ubora nyingi, low MOQ, short risasi wakati ...
Jifunze zaidi
Tunaona uvumbuzi kama chanzo msingi wa maendeleo ya biashara. Kukutana na milele kubadilisha mahitaji ya maombi, sisi ni kuleta bidhaa zaidi na zaidi mpya ya soko.

Tunajua bidhaa zetu kuwa madogo ingredient ya bidhaa yako. Kutoka malighafi ya bidhaa ya mwisho, sisi kufanya kali kudhibiti ubora ili kuhakikisha ubora imara ya kila bidhaa.

Sisi kusaidia wateja kuchagua bidhaa sahihi, kutoa update wakati juu ya utaratibu na hali ya usafiri, maoni mara kwa mara kukusanya na mapendekezo kutoka kwa wateja kwa ajili ya kuboresha zaidi.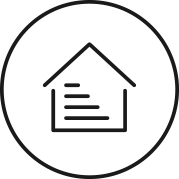 Zonpak New Materials Co., Ltd. is a leading manufacturer of low melting point packaging products for rubber, plastic and chemical industries. Located in Weifang, China, Zonpak serves customers worldwide.
As a pioneer in R&D of low melting plastic bags, Zonpak now has three series of products with DSC final melting point of 70 degree Celsius and above: Low Melt EVA Batch Inclusion Bags…
ONDOKA Marekani A MESSAGE