Tayyorlangan mahsulotlar Yordam barcha mijozlar Tanlov saqlang
Maxsus past erish nuqtasi, turli xil shakllar, o'lchamdagi keng, bir necha sifatli cheklar, past MOQ, Qisqa vaqt ...
Ko'proq ma'lumot olish
Biz biznesni rivojlantirish asosiy manbai sifatida yangilik qarang. hech o'zgaruvchan ariza talablarini qondirish uchun, biz bozor uchun ko'proq va ko'proq yangi mahsulot olib bormoqda.

Biz mahsulotlari mahsulotlari kichik tarkibiy qism bo'ladi bilaman. yakuniy mahsulotga xom ashyodan, biz har bir mahsulot barqaror sifatini ta'minlash uchun qattiq sifat nazorat qilish qoidalari.

Biz mijozlar, to'g'ri mahsulot tanlash yanada takomillashtirish uchun mijozlar tomonidan maqsadida va transport holati haqida o'z vaqtida yangilanishini, muntazam ravishda to'plash fikr va takliflar yordam beradi.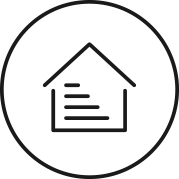 Zonpak New Materials Co., Ltd. is a leading manufacturer of low melting point packaging products for rubber, plastic and chemical industries. Located in Weifang, China, Zonpak serves customers worldwide.
As a pioneer in R&D of low melting plastic bags, Zonpak now has three series of products with DSC final melting point of 70 degree Celsius and above: Low Melt EVA Batch Inclusion Bags…