Makonda Makasitomala Zamgululi Thandizo zonse Mopikisana
Special otsika limatsogolera mfundo, zosiyanasiyana, osiyanasiyana kukula kwake, macheke khalidwe angapo, otsika MOQ, lalifupi patsogolo nthawi ...
Dziwani zambiri
Tikuona luso ngati limatiphunzitsa chitukuko ntchito. Kukumana konse kusintha zofuna ntchito, ife wabweretsa mankhwala zambiri zatsopano msika.

Ife tikudziwa katundu wathu adzakhala zazing'ono pophika katundu wako. Kuyambira zopangira kuti chomaliza mankhwala, timachita ziyang'aniridwe khalidwe kuonetsetsa khalidwe khola aliyense mankhwala.

Timathandiza makasitomala kusankha mankhwala oyenera, kupereka pomwe yake pa dongosolo ndi udindo kayendedwe, maganizo nthawi zonse yolandira maganizo kwa makasitomala kusintha kwinanso.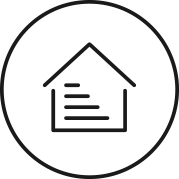 Zonpak New Materials Co., Ltd. is a leading manufacturer of low melting point packaging products for rubber, plastic and chemical industries. Located in Weifang, China, Zonpak serves customers worldwide.
As a pioneer in R&D of low melting plastic bags, Zonpak now has three series of products with DSC final melting point of 70 degree Celsius and above: Low Melt EVA Batch Inclusion Bags…