Personnaliséierten Produkter Hëllef zefriddene Clienten Verfollegt iwerall
Special niddereg Schmelze Punkt, verschidde Formen, breet Palette vun gesin, MÉI Qualitéit kontrolléiert, niddereg MOQ, kuerz nodeems Zäit ...
Léier méi
Mir gesinn Innovatioun als primären Quell vun der Entreprise Entwécklung. Fir d'jee Zaïtgeescht Applikatioun verlaangt treffen, mir si deen ëmmer méi nei Produiten op de Maart.

We know our products will finally become a minor ingredient in your products. From raw material to final product, we conduct strict quality control to ensure stable quality of each product.

We are happy to help you choose the right products, offer timely update on your orders, collect and respect your opinions and suggestions to make further improvement.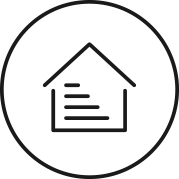 Zonpak New Materials Co., Ltd. is a leading manufacturer of low melting point packaging products for rubber, plastic and chemical industries. Located in Weifang, China, Zonpak serves customers worldwide.
Specialized in R&D of low melting packaging, Zonpak now has three series of product with DSC final melting point range from 70 to 110 degree Celsius: Low Melt EVA Batch Inclusion Bags…