Customized Customers Products Help All Boloka Tlhōlisano
Special tlaase qhibiliha ntlha, mefuta e sa tšoaneng, lintho tse ngata boholo bo, licheke boleng multiple, le tlaase MOQ, مختصر etella pele nako ...
Ithute haholoanyane
Re bona le popontshwa e le Mohloli o ka sehloohong oa ntshetsopeleng ya kgwebo. Ho ea kopana le kile ua fetola ditletlebong kopo, re tlisa lihlahisoa tse ngata le ho feta tse ncha 'marakeng.

Re tseba lihlahisoa tsa rona e tla ba tse nyenyane motsoako ya dihlahiswa tsa hao. From lintho tse bonahalang e tala ho sehlahisoa ho qetela, re tsamaisa taolo e thata boleng ho etsa bonnete ba boleng tsitsitseng ea e mong le sehlahisoa.

Re thusa bareki khetha lihlahisoa e nepahetseng, fana ka apdeiti ya ka nako e loketseng ka odara le boemo ba lipalangoang, maikutlo kamehla ho bokella le litlhahiso tse tsoang ho bareki ho ntlafatsa le ho feta.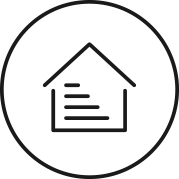 Zonpak New Materials Co., Ltd. is a leading manufacturer of low melting point packaging products for rubber, plastic and chemical industries. Located in Weifang, China, Zonpak serves customers worldwide.
As a pioneer in R&D of low melting plastic bags, Zonpak now has three series of products with DSC final melting point of 70 degree Celsius and above: Low Melt EVA Batch Inclusion Bags…