Customized Customers Products Help All Ramba kwikwidzana
Special pasi utsotso pfungwa, siyana, akasiyana-siyana hukuru, vakawanda unhu macheki, pasi MOQ, pfupi kutungamirira nguva ...
Dzidza ZVIMWE
Tinoona utsanzi sezvo mukuru rine bhizimisi kukura. Kusangana nokusingaperi kuchinja chikumbiro kunoda, tinotapa vachiwedzera itsva zvigadzirwa kumusika.

Tinoziva zvigadzirwa yedu ichava chiduku wemafuta zvinhu zvenyu. Kubva mbishi mashoko okupedzisira chigadzirwa, isu kuitisa kunyatsoomerera unhu kuzvidzora kuitira yakagadzikana unhu mumwe chigadzirwa.

Tinobatsira vatengi kusarudza zvakakodzera zvigadzirwa, kupa nenguva update pamusoro hurongwa uye zvokufambisa mamiriro, aigara kuunganidza pfungwa uye mazano kubva vatengi mamwe kuvandudzika.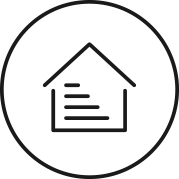 Zonpak New Materials Co., Ltd. is a leading manufacturer of low melting point packaging products for rubber, plastic and chemical industries. Located in Weifang, China, Zonpak serves customers worldwide.
As a pioneer in R&D of low melting plastic bags, Zonpak now has three series of products with DSC final melting point of 70 degree Celsius and above: Low Melt EVA Batch Inclusion Bags…