Elungiselelweyo Products Uncedo Zonke Customers Gcina uKhuphiswano
indawo Special yokunyibilika ephantsi, ngeendlela ezahlukeneyo, uluhlu olubanzi zobungakanani, iitshekhi umgangatho ezininzi, MOQ ephantsi, elifutshane ixesha phambili ...
Funda nzulu
Sibona ezintsha njengomthombo ephambili kuphuhliso loshishino. Ukuze kuhlangatyezwane neemfuno isicelo wakha itshintsha, siya kuyonakalisa iimveliso ngakumbi ezintsha ngakumbi emarikeni.

Siyazi iimveliso zethu ibe Yinxalenye minor imveliso yakho. Ukusuka izinto zokwenza imveliso yokugqibela, siqhuba ulawulo olungqongqo umgangatho ukuqinisekisa umgangatho ezinzileyo lwemveliso ngamnye.

Sinceda abathengi ukhethe imveliso eyiyo, banikele malung on oda kunye nobume zokuhamba, uluvo Qokelela rhoqo kunye neengcebiso ezivela kubathengi ukuze inkqubela engaphezulu.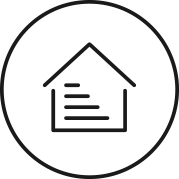 Zonpak New Materials Co., Ltd. is a leading manufacturer of low melting point packaging products for rubber, plastic and chemical industries. Located in Weifang, China, Zonpak serves customers worldwide.
As a pioneer in R&D of low melting plastic bags, Zonpak now has three series of products with DSC final melting point of 70 degree Celsius and above: Low Melt EVA Batch Inclusion Bags…