맞춤형 제품 도움말 모든 고객은 경쟁 계속
특수 저 융점, 다양한 형태, 크기의 넓은 범위, 여러 품질 검사, 낮은 MOQ, 짧은 리드 타임 ...
더 알아보기
우리는 사업 개발의 ​​주요 소스로 혁신을 참조하십시오. 끊임없이 변화하는 애플리케이션 요구를 충족하기 위해, 우리는 시장에 더 많은 새로운 제품을 가져오고 있습니다.

우리는 우리의 제품이 당신의 제품의 약간의 성분이 될 것이다 알고있다. 최종 제품에 원료에서, 우리는 각 제품의 안정적인 품질을 보장하기 위해 엄격한 품질 관리를 실시하고 있습니다.

우리는 고객이 적절한 제품을 선택 더욱 개선을위한 고객의 주문 및 운송 상태에 대한시기 적절한 업데이트를 정기적으로 수집 의견과 제안을 제공합니다 도움이됩니다.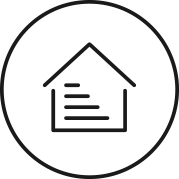 Zonpak New Materials Co., Ltd. is a leading manufacturer of low melting point packaging products for rubber, plastic and chemical industries. Located in Weifang, China, Zonpak serves customers worldwide.
As a pioneer in R&D of low melting plastic bags, Zonpak now has three series of products with DSC final melting point of 70 degree Celsius and above: Low Melt EVA Batch Inclusion Bags…