Products namboarina Help Aoka Mpanjifa rehetra mifaninana
Special ambany mpandrendrika Point, isan-karazany, isan-karazany ny habe, maro kalitao taratasim-bola, ambany MOQ, mitarika fotoana fohy ...
Hamantatra bebe kokoa
Hitantsika zava-baovao ho toy ny voalohany indrindra amin'ny raharaham-barotra loharanon'ny fampandrosoana. Hitsena ny mandrakizay dia mitaky fampiharana miova isika dia mitondra bebe kokoa ny vokatra vaovao ho any an-tsena.

Fantatsika ny vokatra ho tonga tsy ampy taona ingredient ny vokatra. Avy manta fanazavana ny vokatra farany, fitondran-tena hentitra isika, mba hahazoana antoka fanaraha-maso ny kalitao milamina tsara ny vokatra tsirairay.

Isika manampy ny mpanjifa hisafidy tsara ny vokatra, manolotra ara-potoana vaovao eo amin'ny filaminana sy ny fitaterana toerana, tapaka hanangonana hevitra sy ny soso-kevitra avy amin'ny mpanjifa ho fanatsarana bebe kokoa.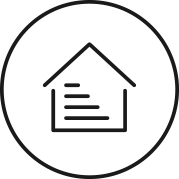 Zonpak New Materials Co., Ltd. is a leading manufacturer of low melting point packaging products for rubber, plastic and chemical industries. Located in Weifang, China, Zonpak serves customers worldwide.
As a pioneer in R&D of low melting plastic bags, Zonpak now has three series of products with DSC final melting point of 70 degree Celsius and above: Low Melt EVA Batch Inclusion Bags…
Namelany anay ho nisy HAFATRA