Maatwurk Products Help Alle klanten Keep Competitive
Special lege raanpunt, ferskate foarmen, breed oanbod fan maten, meardere kwaliteit kontrôles, lege MOQ, koarte lead tiid ...
Lear mear
Wy sjogge ynnovaasje as de primêre boarne fan 'e saaklike ûntwikkeling. Moetsje de hieltyd feroaret applikaasje easken, wy bringe hieltyd mear nije produkten oan 'e merk.

Wy kenne ús produkten sille wurden minderjierrich yngrediënt fan jo produkten. Fan rûge materiaal nei finale produkt, fiere wy strange kwaliteit kontrôle te garandearjen stabile kwaliteit fan elk produkt.

Wy helpe klanten kieze goede produkten, biede e tiid update op oarder en ferfier status, geregeldwei Keapje miening en suggestjes fan klanten foar fierdere ferbettering.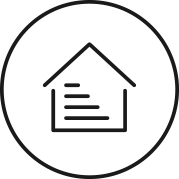 Zonpak New Materials Co., Ltd. is a leading manufacturer of low melting point packaging products for rubber, plastic and chemical industries. Located in Weifang, China, Zonpak serves customers worldwide.
As a pioneer in R&D of low melting plastic bags, Zonpak now has three series of products with DSC final melting point of 70 degree Celsius and above: Low Melt EVA Batch Inclusion Bags…