Özel Məhsullar Help Bütün Müştərilər Müsabiqəli edin
Xüsusi aşağı ərimə nöqtəsi, müxtəlif formaları, ölçüləri geniş, çox keyfiyyətli çekləri, aşağı MOQ, qısa qurğuşun vaxt ...
Daha ətraflı
Biz biznesin inkişafı əsas mənbəyi kimi yenilik görmək. dəyişən proqram tələblərinə cavab üçün, biz bazara daha çox yeni məhsullar cəlb olunur.

Biz məhsulları məhsullarının kiçik tərkib hissəsi olacaq bilirik. son məhsul üçün xammal, biz hər bir məhsulun sabit keyfiyyətini təmin etmək üçün ciddi keyfiyyətə nəzarət aparmaq.

Biz müştərilər, müvafiq məhsulları seçmək daha da yaxşılaşdırılması üçün müştərilərin sifariş və nəqliyyat statusu haqqında vaxtında yeniləmə müntəzəm toplamaq rəy və təkliflər təqdim kömək edir.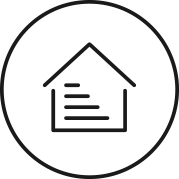 Zonpak New Materials Co., Ltd. is a leading manufacturer of low melting point packaging products for rubber, plastic and chemical industries. Located in Weifang, China, Zonpak serves customers worldwide.
As a pioneer in R&D of low melting plastic bags, Zonpak now has three series of products with DSC final melting point of 70 degree Celsius and above: Low Melt EVA Batch Inclusion Bags…